A Trusted Team of Home Improvement Professionals
The crew of Jim Cuccias & Sons General Contracting has been building dream homes and providing superior carpentry services for many years. From kitchen and bathroom renovations to driveway and patio construction, we can perform an array of work. Our team also collaborates closely with our clients to deliver results that follow their specifications.
Certified, Licensed, and Insured
Our company is licensed, insured and pays into workmans comp for the protection of our employees and customers. We are pleased to announce being selected as an honoree of the 2020 Building Inspectors Association Of Nassau County (BIANCO) for outstanding contributions, continued excellence and exemplary professionalism for the benefit of the building industry and also being an honoree and winning the 2020 Herald Family Business Award as a top family-owned business.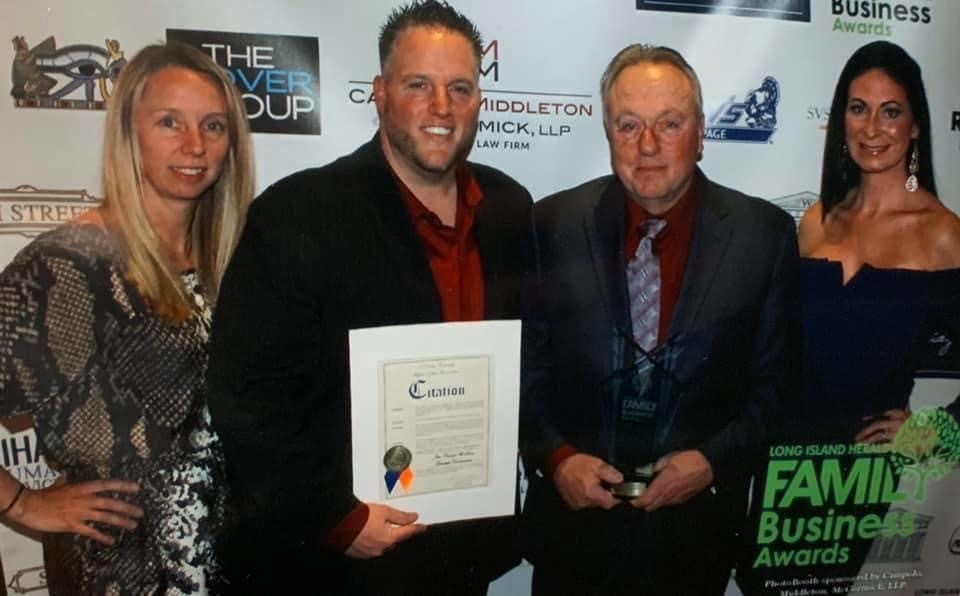 We make customer satisfaction a top priority, which is why we remain professional and courteous all while delivering exceptional services. Because of this practice, we are able to finish projects that we are immensely proud of.
A Dedicated and Reliable Crew
Our team is trustworthy and dependable, and we are committed to providing outstanding customer service. The owner of our company is also very involved in every project. He will be the one you'll talk to every time you call us.
Connections in the Industry
Over the years, we have created strong relationships with some of the best suppliers in the industry. Through them, we have access to high-quality products that we use in every job we handle.
Best Value for Your Budget
By using superior building materials, we make sure that you won't need repairs or replacements for a long time. We also know how delays can cost more money on your end, so we will strive to finish every project on time.
We Thrive on Referrals
Over the years, many clients have become loyal to our company as a result of our dedication and workmanship. Our success today is because of referrals, and that is something we are very thankful for.